A Look Inside: Marcus B&P
We take a look inside Marcus Samuelsson's restaurant, Marcus B&P opening this Friday for dinner at the Hahne & Co. building.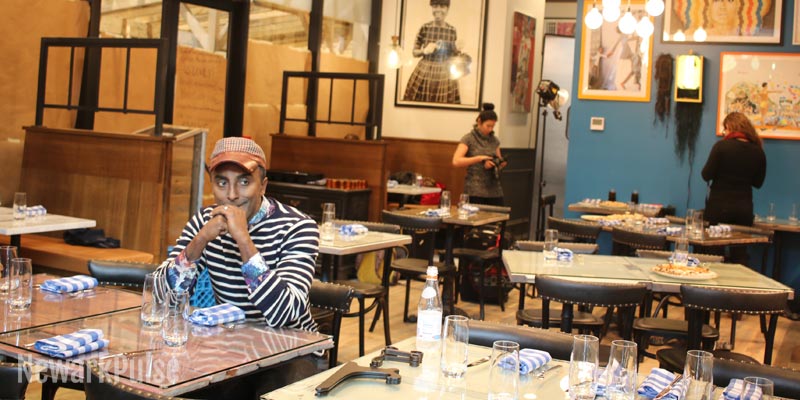 RESTAURANT
The space preserved some of the original design elements of the old Hahne building like several staircases and elaborate wrought-iron banisters. The space also features an open kitchen complete with a wood-fired brick oven as well as a rotating selection of art from local New Jersey artists. The restaurant seats 60. Restaurant name stems from the Swedish concept of BP or "back pocket" -- an accessible spot serving approachable, satisfying fare. It is also said that B stands for Bar and P for Provisions.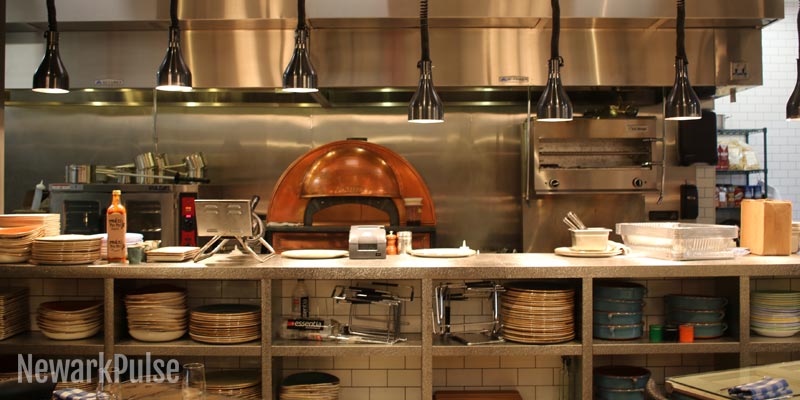 FOOD
Marcus B&P offers American and Mediterranean classics utilizing local ingredients served for lunch and dinner. Other than the wood fired brick oven pizza you might have tasted at Halsey Festival… Some highlights include:
For Seafood Lovers: Shrimp & Crab Fritter , Ironbound Charred Octopus and Amber Waves Fluke Crudo
Southern Classics: Shrimp & House P&G (Polenta vs Grits), Fried Chicken & Waffles, and sides include Mac & Cheese
Plus a selection of tasty pastas, salads, and shared suppers for 2 (great for date night)
Brunch is in the plan but won't be served for a few more weeks. See the whole menu here.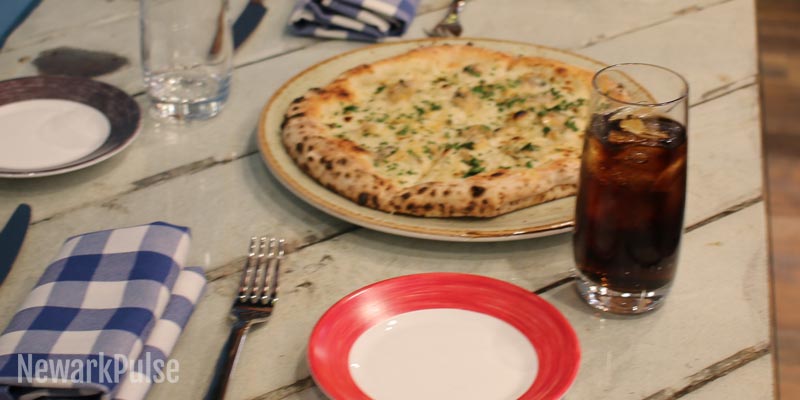 COCKTAILS
Although there is a full bar at Marcus B&P the specialty cocktails give a nod to Newark with a Broad Street Pear (Vodka, Pear, Lemon, Prosecco), The Gateway (Gin, Cucumber Dill Vermouth, Lemon Tincture), Ironbound (Tequila, Ginger, Pineapple, Lime, Fernet Branca) and the Halsey Hooch (Whiskey, Sage, Ethopian Honey Wine). For the beer drinkers they offer several crafts on tap: Peroni, Brotherton, River Horse Special Ale, Harpoon Winter Warmer which will change seasonally.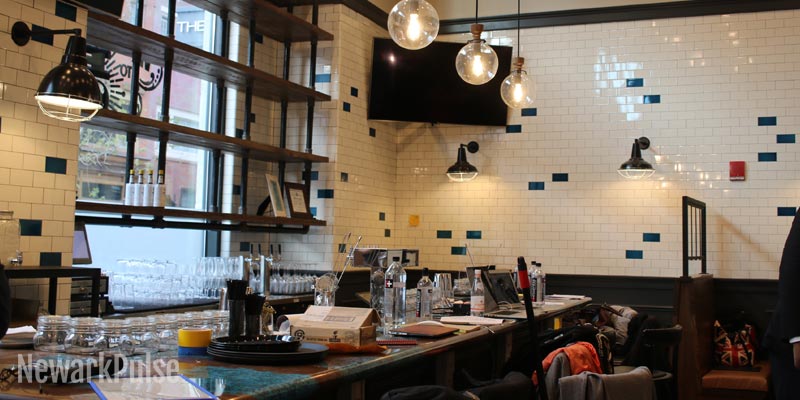 HOURS
Soft Opening Hours: November 17-19 opening 5pm for dinner service.
Monday , November 20 opening for lunch and dinner.
Regular hours will be daily from 11am-11pm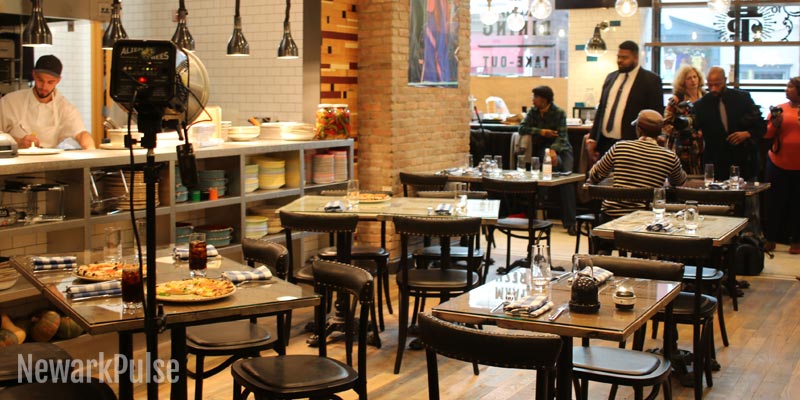 Marcus B&P
In the Hahne's Building
56 Halsey Street, Newark
marcusbp.com
view menu