Rundown: Halsey Festival 2017
If you're one of the 2000+ people to follow the facebook feed for Halsey Festival 2017 you'll find a lot of activity with who's performing, what will be happening, free things to do and great vendors to check out. We have a full rundown of what is to come to Halsey Festival this Thursday! You won't want to miss any of it.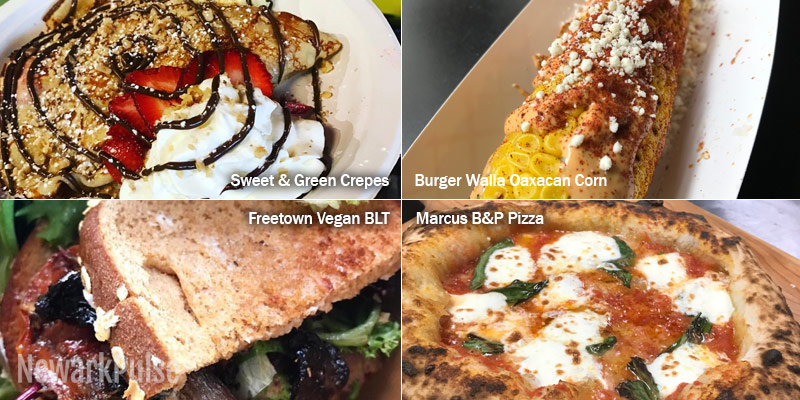 Foodie Delights
Come hungry for a sampling of local businesses available for free and for sale.
Free samples from Jimmy John's, Ono Grinds, Halal Guys
27 Mix with appetizer items like Mozzarella sticks, Chicken Dumplings and Wings for sale
Black Swan with cold and hot beverages for sale
Burger Walla will be selling their seasonal Oaxacan corn on the street
Marcus B&P is yet to open but will be selling made on-site pizza from wood-burning oven
Freetown Café will be selling sandwich delights out of their truck and desserts on the street
Sweet & Green, Tonnie's Minis and Mocha Lounge will also be selling
Meet New Businesses & Owners/Authors
Halsey has changed a lot since last year… swing by to meet new businesses that have joined the block or are coming soon like Hahne & Co merchants: Kite & Key, Marcus B&P (owned by Marcus Samuelsson), City MD opening soon, Petco, Barnes & Noble and others like Sweet and Green, Ono Grinds Poke and Black Swan that recently opened. Get your copy of 100 Things of Newark signed by local glambassador and author, Lauren Craig.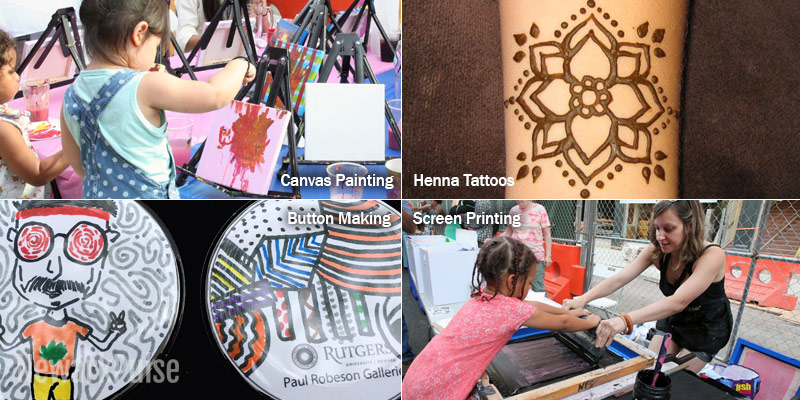 Arts & Hands-On Activities
The festival are also offers lots of FREE arts activities on-site like:
Button Making by Paul Robeson Galleries and Newark Public Library (free)
Make a community Sand Mandala with Newark Museum (free)
Screen Print a tote with Newark Print Shop (free while supplies last)
Paint a canvas to take home with Painter's Palette (free while supplies last)
Get drawn by a Caricature Artist (4:30-7pm -free)
Go home with a henna tattoo (4:30-7pm -free)
Get handsy by making a 5minute ring with Artisan Collective or make your own terrarium with Fern & Fossil (available for a fee)
Raffles & Giveaways:
Check out these booths for coupons, freebies and swag: Wok to Walk, Kite & Key, Friends of Newark Public Library, Rutgers Alumni, NJPAC, Devils and many more!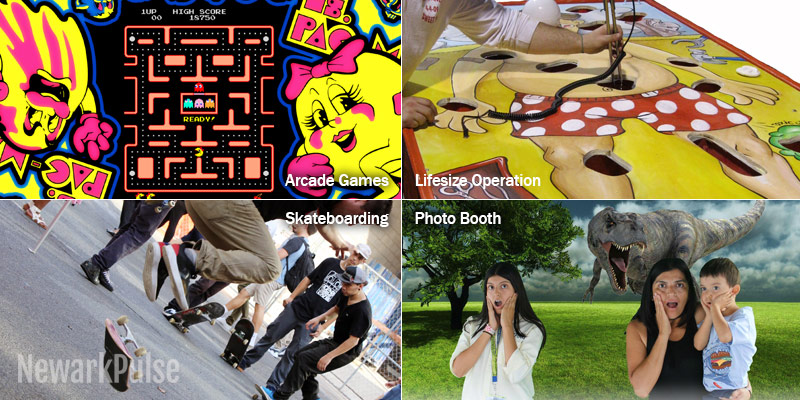 Games, Sports & Activities
This year the offering of games and activities has expanded as well to showcase the diversity of businesses that are now in downtown Newark. All items below are FREE:
Arcade games like Ms Pacman sponsored by Barcade
Football toss by Coca Cola
Slap shot with NJ Devils
Large size Operation game sponsored by CityMD
Skateboarding lessons and free skate by Underground Skateshop and Sqad Nwk
Photobooth sponsored by Prudential
Kids activities and crafts by Newark YMCA's Y on Wheels
Plus Jenga, Connect 4, Cornhole, Chess, Checkers and more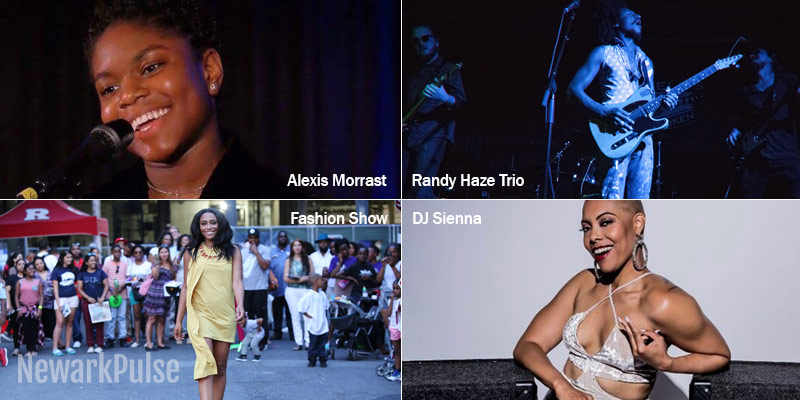 Live Entertainment
A new stage now located on Halsey at New Street will host Newark's best indie bands, DJ's, performers, and even a fashion show. Here's the schedule:
4pm – Esoteric Blackness (DJ)
5pm – Alexis Morrast Trio
5:30pm – DJ Sienna
6:30pm – Fashion Show by local designers and boutiques
7:00pm – Bodega Dream
8:00pm – Randy Haze Trio
AND (even) More…
See Halsey area businesses in action with live glass blowing by Glass Roots, live cutting and styling outside by Cut Creators
Check out a mobile architecture office (Colective Workshop) turned into a movie theatre and check out film screenings of short films
Meet NJIT Highlander mascot (4-7pm)
Check out live pets at Petco, critters with Rutgers Bio Blitz
THANK YOU TO SPONSORS: The festival continues to grow and expand – this year thanks to the sponsors: Rutgers-Newark who leads the event and Prudential, Edison Properties, Hahne & Co, Teachers Village, Whole Foods- Newark, Barcade, CityMD, Newark Happening, and Barnes & Noble.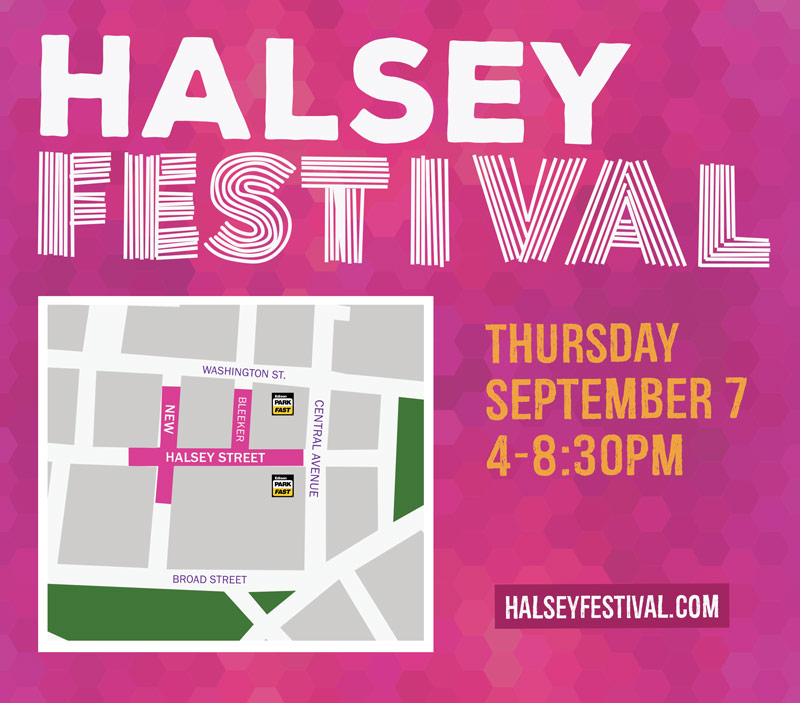 Please note a lot of streets are closed and parking will be limited. Please take public transportation, walk, or bike. Above is the closure map for the festival. There are two Edison parking lots within the limits of the festival for paid parking.
MORE INFO follow on facebook or visit the website.
Use the Snapchat geo-filter on Thursday and use #halseyfest for a chance to win some cool prizes.